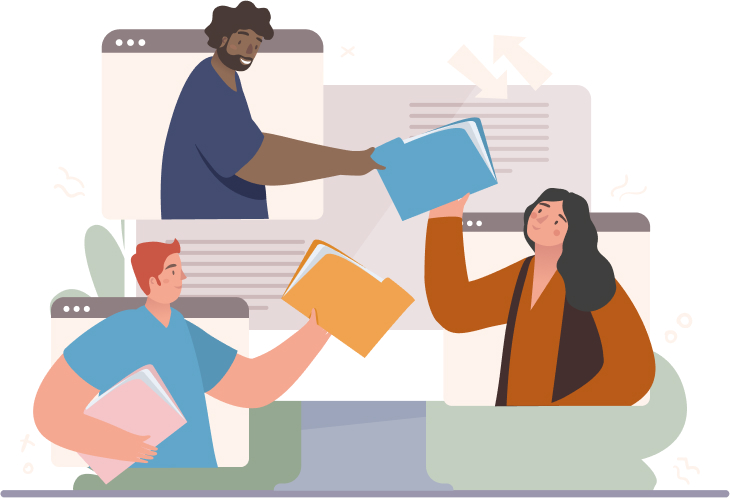 Complaints, objection and appeal
Do you disagree with the decision or decision of the municipality? For example, about whether or not to receive benefits or special assistance? Then you can appeal against this decision. Do this within six weeks. Are you not satisfied with your contact with your legality consultant or client director? Then you can submit a complaint.
I disagree with the council's decision. What can I do?

Do you not agree with the decision of the municipality? For example, that you do not receive benefits? Or do you receive a benefit and do you disagree with the amount? Then object to the decision. You can do this by sending a simple note.

Do this within six weeks after you have received the decision. Do you find it difficult to do this alone? Then do this together with someone from Legal Counter, Social Counselors or the legal shop. Do not hesitate to contact one of these authorities.
I have filed an objection, now what?

Objections are not handled by Werk & Inkomen itself. This is done by the Legal Affairs department. Once they have received the objection form, they will contact you by telephone. Then the processing of your objection will officially begin. You discuss what exactly is going on. The Legal Affairs employee will then consult with the Work & Income department on how your objection can best be handled: informally or formally. In the case of an informal treatment, there will be a meeting between you and Werk & Inkomen.

Are you still not satisfied after that? Or has no solution been found for your problem? Then we can proceed to the formal handling of your objection.

Do you not want to start with an informal handling of your objection? Then you can always choose to immediately start a formal treatment. You can then explain your objection verbally. This is called a hearing. This can be by telephone or at the municipality. You can be assisted or represented by someone during the hearing. For example: a family member, acquaintance, expert or lawyer. You can also authorize someone to attend the hearing on your behalf.
What can I expect from Legal Affairs?

We always treat you respectfully, we provide all the necessary information about the objection procedure, we offer a listening ear, we are experts and always deal with your objection without prejudice.

In the formal procedure, we investigate the decision to which you object. We are reassessing this decision. We will include your reasons for your objection and what you say during the hearing (if you choose to do so). We then draw up a 'draft decision on objection'. We then submit these to an Advisory Committee. This committee assesses this decision and you will then receive a 'final decision' on your objection. The outcomes can be:

inadmissible (we will not process your objection)
unfounded (the old decision remains in force)
justified (you will be vindicated)
partially justified (you are partially in the right).
Not satisfied with the outcome of the objection procedure?
I am not satisfied with my contact person. What can I do?

If you are not satisfied with your contact person, you can request a new contact person. We then ask you to briefly write down why you are not satisfied. The manager of your contact person will then review this request. He or she will review your request and then decide whether you can get a new contact person.
I have a complaint. Who can I contact?

If you are not satisfied with the contact with a Work & Income employee, you can submit a complaint. For example, this can be about how an employee treated you, about accessibility or something else. You can submit the complaint digitally.

You can also write a letter to the complaints handler. You send the letter to:

Municipality of Tilburg
Attn: complaints handler
PO Box 90155
5000 LH Tilburg

You can also hand in the letter at the desk of the Work & Income Department at 1680 Burgemeester Brokxlaan.

We will contact you to discuss the complaint and to find a solution together. We assess all complaints confidentially.

If you do not agree with the decision, do not submit a complaint, but a notice of objection. You also cannot file a complaint about something that happened more than a year ago.
Other parts from Complaints, objection & appeal